Samsung held a global online press conference and officially released a new generation of folding screen flagship mobile phone Galaxy Z Fold2 5G. With the rapid development and popularization of 5G, the new generation of Z .
Fold series products finally joined 5G support, attracting a large number of fans! In the official website and official publicity, we can see that there have been many changes in the hardware and the system itself, Galaxy Z Fold2 5G, which has made the usability and viewing of this phone unprecedentedly improved. Let's take a look at this one. How many black technologies are there for hard-core phones with good looks and strength?
Samsung Galaxy Z Fold2 5G technology
  From overseas official websites, you can see that the first big selling point is the folding screen from this slogan that comes into view. Galaxy Z Fold2 (the full product name is Galaxy Z Fold2 5G) is similar to a Note20 in the folded state. It has a 6.2-inch Super AMOLED external screen with a resolution of 2260 x 816 pixels. After unfolding, users can get a 7.6-inch internal screen with a resolution of 2208 x 1768 pixels. This second-generation dynamic AMOLED display supports an adaptive 120Hz refresh rate, and its ultra-narrow design also further enhances the sense of immersion.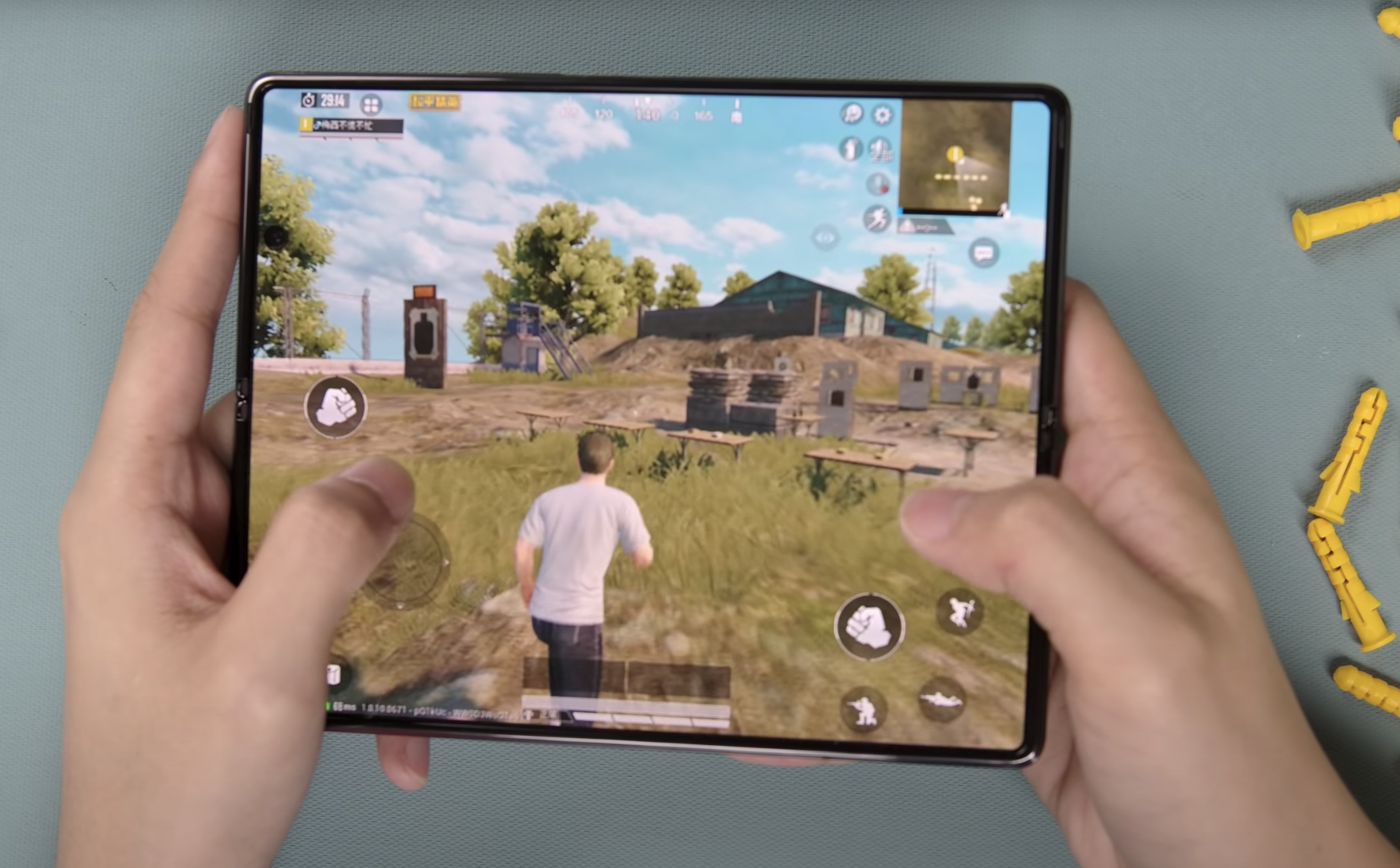 Galaxy Z Fold2-Its tablet when opened
  It is worth mentioning that the invisible hinge used in the further upgraded Galaxy Z Fold2 improves the dustproof fiber technology, which can more effectively reduce the dust in the gap between the fuselage and the hinge; and the structural space is more than that on the previous Galaxy Z Flip. Exquisite and small. At the same time, the hinge and the fuselage are more closely connected this time. In addition to being more visually integrated and lighter and smoother, it can also achieve multi-angle rotation stop technology. It can be stably fixed when it is folded to 75-115 degrees. At the same time, The system also has an adaptive split screen mode when it is folded to 75 degrees and 115 degrees.
In terms of appearance and color matching, Galaxy Z Fold2 has launched "Songyan Ink" and "Misty Gold", the color is relatively stable and atmospheric, very suitable for business office and daily use.
Samsung Galaxy Z Fold2 was officially unveiled at the international press conference on September 1, and the global price announced at the press conference was US$1999.