According to Jon Prosser, the launch event of the iPhone 12 series will be held in mid-October. Although there is uncertainty about the new crown epidemic, it is gratifying that the long-awaited concept map of the iPhone 12 series has been revealed. As soon as the news came out, all fans who wanted to change their phones moved their stools and waited to see the new assignments of the "Top Students".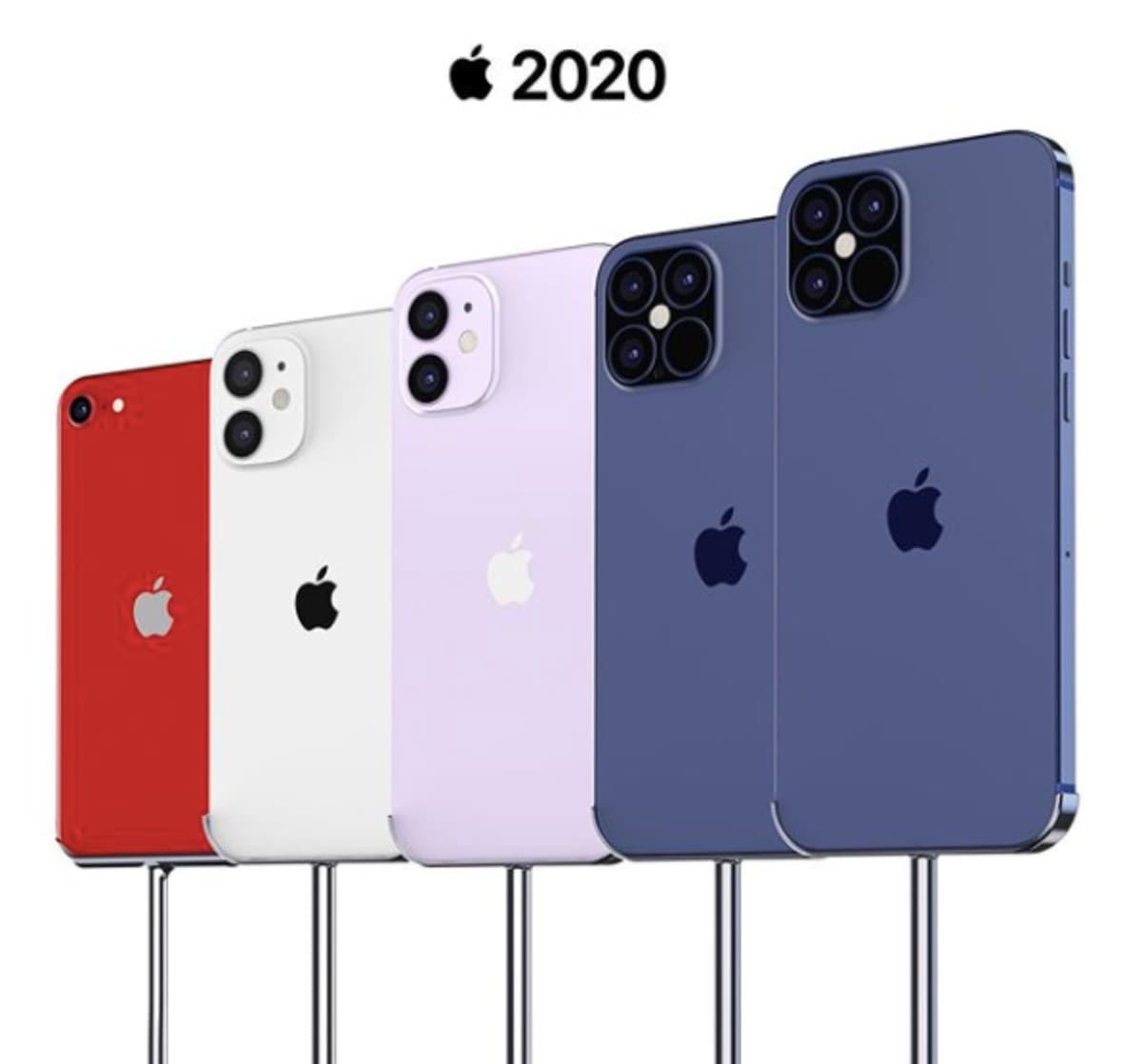 BATTERY COMPARISON:
So today, let's take a look at what improvements have been made to the iPhone 12 on the Internet?
6.1-inch iPhone 11 Pro battery capacity is 3110 mAh — 5.4-inch iPhone 12 (A2471) battery capacity is 2227mAh
4.7-inch iPhone SE 2 battery capacity is 1821mAh — 6.1-inch iPhone 12 Max (A2431) battery capacity is 2775mAh
The battery capacity of the 5.8-inch iPhone 11 Pro is 3046 mAh — The battery capacity of the 6.1-inch iPhone 12 Pro (A2479) is 2815 mAh
6.5-inch iPhone 11 Pro Max battery capacity is 3969mAh — 6.7-inch iPhone 12 Pro Max (A2466) battery capacity is 3687mAh
SIZE CHANGE:
According to the comparison between the iPhone 12 series and the i Phone 11 series + SE, we can find that the size has also changed: the iPhone 12 has a breakthrough change in size. In addition, other models have increased in size. For fans of small hands, iPhone 12 is undoubtedly a friendly choice, but for the 6.7-inch model, it is even more difficult to achieve one-handed operation.
APPEARENCE CHANGE:
This year's iPhone 12 series may take the "retro route", abandoning the "round middle frame" inherited from the iPhone 6 era, and switch to a right-angle middle frame design similar to the iPad Pro. After getting used to the rounded feel of the iPhone, when the square edges and corners are held in the hand again, the familiar feeling returns. Will it be the era of picking up the "Brick Machine"?
Although this year's iPhone 12 all adopt a right-angle middle frame design, in order to distinguish between Pro models and ordinary models, Apple will probably make a differentiated choice in the materials of the middle frame and the back of the phone. The basic iPhone 12 model will use Aluminum right-angle middle frame + glass back cover, iPhone 12 Pro series will use stainless steel right-angle middle frame + glass back cover. So although the design pays tribute to the retro-era iPhone, the materials used are all modern! It is said that the color of the shell is also innovative and adds metallic blue. Compared with the elegant rose gold and the calm black, the punk-style metallic blue may attract more fans.
Whether it is online rumors or official new news, it is enough to see everyone's expectations for new products. Then we will wait and see, follow the editor to pay attention to future new product launches!